Here is my Lesbian Confession story. One of the many!! I have always been bisexual since high school, meaning I was attracted to both men n ladies.
I was fucked by my first girl when I was in form 1 and she was in form 3 (a story for another day).
Today I want to share my most recent lesbian fuck.
On Saturday 7th, I attended a birthday party and it was so awesome. So later in the evening around 6 pm after eating and having drinks most people were tipsy and getting naughty.
At some point I found a guy kissing a lady in the kitchen.
I was horny and tipsy, since it was far from my place I had to leave early because I wanted to pass through town and meet a friend (it was a lady I had met through telegram hookup).
I left around 7 pm and before 8 I was in town. I went to a popular lesbian club in town to have a drink as I wait for my date, she was running late.
I got there and went to the washroom, immediately I got in I saw 2 girls kissing. One was a stud (for those who don't know stud is a tomboy, lesbian who dresses like men), the other I realized was a waitress.
They noticed me and stopped, the waitress left holding her serving try, with a shy smile. The stud was like 'sasa mrembo, usijali, hapa huwa hivo'.
I smiled and went into one of the cubes to pee, I was already horny and wet. When I got out she was still standing there waiting for me, there were other ladies there doing make-up.
She asked my name and commented on my beauty. I left the washroom and she followed me, I got a table and saw her join some other ladies. The same waiter I met in the washroom kissing is the one that came to serve me.
She smiles 'kwani uko alone' she asked. Told her I was waiting for someone as I ordered. She told me because of curfew they close at 9 pm.
She brought me 2 drinks and left, about 15 minutes later she comes back and asks for my number. We exchange numbers and she left. I got her text 'your friend has not yet arrived.
From there we started chatting, she was very good at sweet-talking, and just before 9 she was sex chatting me, I was dripping wet. She told me as people are leaving I should wait for her.
At 8:45 pm the DJ set off the music and the bouncers started telling people to finish up their drinks. She finishes her sums, changed and we left the club at 9:30 and headed to her place in Central.
The Lesbian Confession.
We got in and she went to take a shower. She came out totally naked, I could not help but notice her sexy boobs and big clit. Told me she does sex for pay with rich lesbians apart from being a waitress.
She came to the sofa and we started kissing deeply as she was undressing me, she pulled down my thong and took a deep breath when she noticed my very wet pussy. She went down and started licking my Uganda pussy, she was doing it so amazingly.
I would feel her tongue deep in my pussy, she made me cum twice. Told me she was very horny, she got up n I saw her dripping pussy, she spread my legs and put her pussy on mine, it was so hot.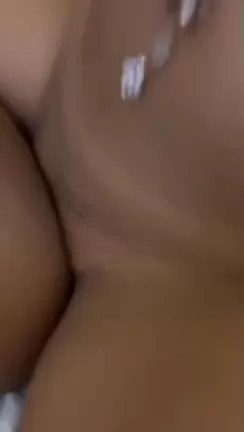 Could feel her big clit rub my clit, shd was so flexible our pussies ground so nicely. Her moans turned me on, she moved faster and faster as her pussy n mind got wetter.
She screamed so loud as she was cumin, could feel her hot cum on my pussy. We held each other tight n kissed so deeply. She rubbed her pussy then fingers her cum in my pussy, the feeling was so sweet.
She took a dildo, it was big, started rubbing it on my clit and as I was cumin she put it in my pussy, I cum so hard, she pulled it out, it was wet, creamy n shinny, she put it in her pussy, she looked at me n said she really wanted my juice in her pussy.
I took the dildo from her hand and fucked her pussy well till she squirts all over. She prepared supper as we were talking.
Later about 1 pm we got back to bed started kissing, she fingered me and I did the same. I went on top we did pussy on pussy grinding, her pussy felt so good, the wetter the better, as I was cumin she spread wide asked me to cum in her pussy, the feeling was mind-blowing, we just passed out n slept.
We were woken up by her phone ringing, it was 8:30 am, a lesbian stud was coming over to fuck her.
We took a shower together, fingered each other while sucking nipples and kissing, we both cum. I left at around 9:30 and promised to meet again bila haraka.
More lesbian confession stories coming soon.